Creative Thinking – 6 Surefire Ways to Unleash... →
2 tags
"that extraordinary moment when vexing problems vanish before the approach of..."
– Facilitating Serendipity with Peel-and-Eat Shrimp
"Instead, idea generation needs to be like a river"
– The Oatmeal on finding sources of creativity
3 tags
"Can every leader become a creative leader? In general, the answer is yes, but..."
– Every leader should study world's creative achievers
4 tags
"I feel all the tension release from my body. It was amazing. When you work at..."
– Why You Need A Creative Shift Instead Of A Vacation, As Explained By Joss Whedon
3 tags
How Biomimicry is Inspiring Human Innovation →
5 tags
"'Courage is the first of the human qualities, because it is the one that..."
– Creative leadership requires courage
1 tag
"Everybody's wildly creative underneath," says Kelley. "That..."
– Inside Stanford's creativity factory
3 tags
Automatons Get Creative →
2 tags
"But just because it's harder to find doesn't really mean that creativity is any..."
– Fostering Creativity Isn't THAT Hard
3 tags
1 tag
5 Things you can use as metaphors for the creative... →
3 tags
"Moderate background noise enhances creativity and makes consumers more likely to..."
– Does Background Noise Make Consumers Buy More Innovative Products?
5 tags
Podcast: How Iconoclasts Think →
"In the post-post-modern world, it's easy to snicker at calls to make the world a..."
– Alexis Madrigal, on why our world is badly in need of new thinking. (via theatlantic)
2 tags
"Creative individuals frame their experiences. Such people are highly ambitious,..."
– What lessons can we learn from the most creative people? Barking up the wrong tree
3 tags
"After polling some 5,000 citizens in a number of different countries, it was..."
– Adobe's Ann Lewnes: 'Creativity Is at Risk'
3 tags
Need to stretch your IQ muscles? Play this game →
1 tag
6 tags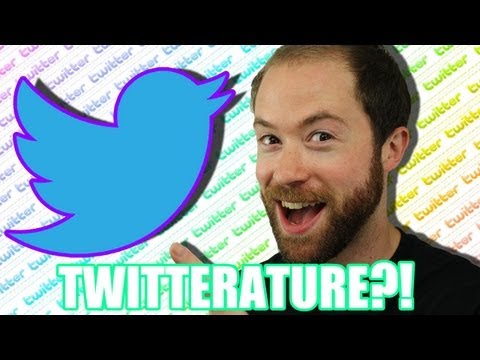 1 tag
"Leaders today are overwhelmed with too little time and too much to accomplish in..."
– Sandi Edwards, senior vice president at AMA Enterprise inWhy Creativity Is the Most Important Leadership Quality
3 tags
"Given the pace of change, organizations rise and fall faster than ever before;..."
– Gerard J. Puccio, department chairman and professor at the International Center for Studies in Creativity at Buffalo State College and co-author of The Innovative Team: Unleashing Creative Potential for Breakthrough Results, in Why Creativity Is the Most Important Leadership Quality
1 tag
"But real innovation is hard. You have to turn your assumptions upside down and..."
– - Want employees to innovate? Bury your ego. Monday Morning Inspiration (via worldfuturetrends)
2 tags
"If you are constantly monitoring how people achieve their goals, then you are..."
– Checking In with Employees (Versus Checking Up)
Back of the Envelope Problems →
jtotheizzoe: A collection by Edward Purcell of incredibly interesting, incredibly insightful and incredibly educational problems worked out as if on the back of an envelope. Some favorites: A baseball thrown from a spacecraft Change in the length of a day due to two cars The entropy of adding cream to your coffee The odds of breathing in a particular molecule in the air The number of...
"In the early stages of creation of both art and science, everything in the mind..."
– Dreamers and Storytellers –  legendary Harvard sociobiologist E. O. Wilson on art and reconciling science and the humanities  (via explore-blog)
"There's just one small problem: The creative pause might soon become a thing of..."
– Want To Be More Creative? Get Bored on Fast Company
3 tags
The Atlantic: Inspiration: Something of an Ongoing... →
theatlantic: contemplatingchicken writes: I struggle with consistency. I think that's the best way to put it, and it makes talking about "inspiration" almost a laughable endeavor because I don't feel, I never feel, as if I have enough data points in any given field to make generalizations about where I… The Atlantic is collecting your secrets to finding a eureka moment this week, any...
"Lehrer's Tips: 3 Ways To Boost Your Own Creativity Take a long shower...."
– Warm Showers, Friction, And Failure: Jonah Lehrer On The Keys To Creativity
4 tags
"People are more creative, productive, committed, and collegial in their jobs..."
– - How leaders kill meaning at work As a leader, you not only need to be creative, but engage your team for more creative output.
6 tags
"More energy means more creativity. More creativity means better work."
– The No-Hour Workweek: Reinventing Employee Expectations For The Modern Economy
1 tag
Watch
lkallday: You don't need to be a genius, you just need to be yourself. That's the message from Austin Kleon, a young writer and artist who knows that creativity is everywhere, creativity is for everyone. A manifesto for the digital age, Steal Like an Artist is a guide whose positive message, graphic look and illustrations, exercises, and examples will put readers directly in touch with their...
5 tags
2 tags
3 tags
"So, welcome to the 21st Century Renaissance Community, where your grandmother is..."
– HOW BEING UNCOMFORTABLE CAN BE YOUR BEST CREATIVE WEAPON
"A lot of things that we used to own, we now lease or rent, according to the..."
– Our Sacrifice of Privacy at the Electronic Altar - The Chronicle Review - The Chronicle of Higher Education (via infoneer-pulse)
5 tags
Visual Meetings and Teams: The Key to Practical...
Participants in our recent meeting of The Creative Leadership Academy had the opportunity to wrap up the whole experience with a session entitled Visual Meetings and Teams: The Key to Practical Application of Creative Leadership. Check out the presentation for a peek into The CLA. VISUAL MEETINGS: Creative Tools for Productivity on Prezi
6 tags
"People who like to write in cafes are onto something, it seems: A moderate level..."
– A Creative Buzz